Amerex Restaurant Systems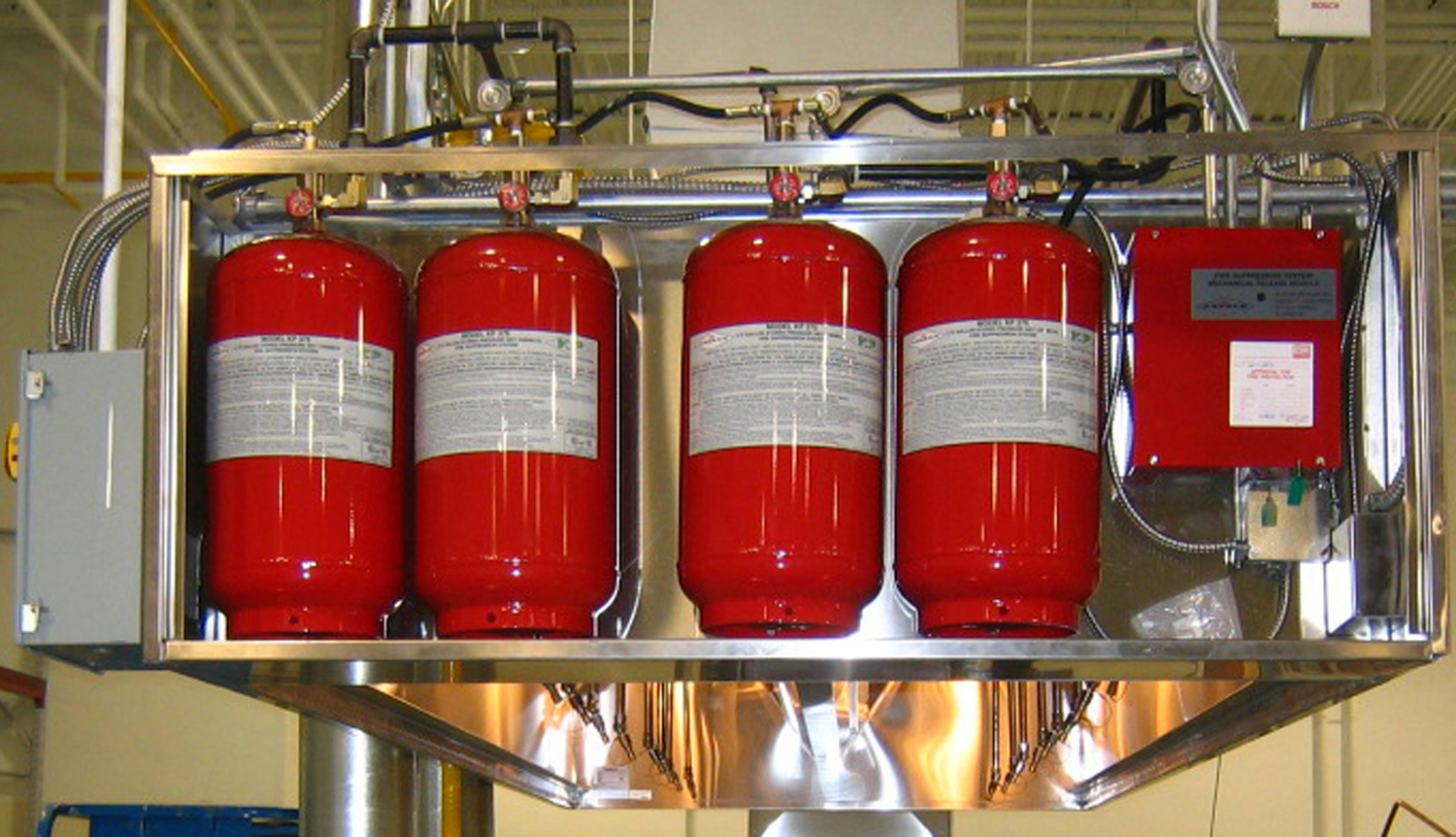 Restaurant Systems: For commercial cooking applications. Meets or exceeds current UL-300 standards.
KP™ FEATURES and BENEFITS

Competitive Pricing and Cost-Effective Components

Wet Chemical Agent Compatible with Stainless Appliances

Fully-Developed Mechanical Design

NFPA, UL, ULC and LPCB Listed and Designed

Pre-Filled, Stored Pressure Agent Cylinders

Designed for New Installation or Retrofit

Maximum Flow Points with Fewer Nozzles

Appliance Specific or Zone Defense Coverage

Fewer Nozzles and Agent Cylinders Needed

Mechanical or Pneumatic Release Modules

Dual-Action Manual Pull Station

AMEREX® offers two appliance protection schemes to meet commercial kitchen needs.

KP – Appliance Specific

With the AMEREX KP Appliance Specific Restaurant Fire Suppression System you get appliance-specific coverage that generally offers lower initial cost. The KP Appliance Specific System is the ideal choice in commercial kitchens where appliance location is fixed, such as in fast food chains, casual dining, cruise ships, and school cafeterias.

KP – Zone Defense

The AMEREX KP Zone Defense Restaurant Fire Suppression System adds greater flexibility by allowing kitchen appliances to be reconfigured without having to move system discharge nozzles. Because of the adaptability of the Zone Defense System, it is the most cost-effective choice over the life of the system. The KP-ZD System was designed with fine dining, culinary schools, military facilities, hotels, and hospitals in mind.
Find a Product
Find a Distributor
Moving Industries Forward by Redefining Fire Suppression