High Performance Dry Chemical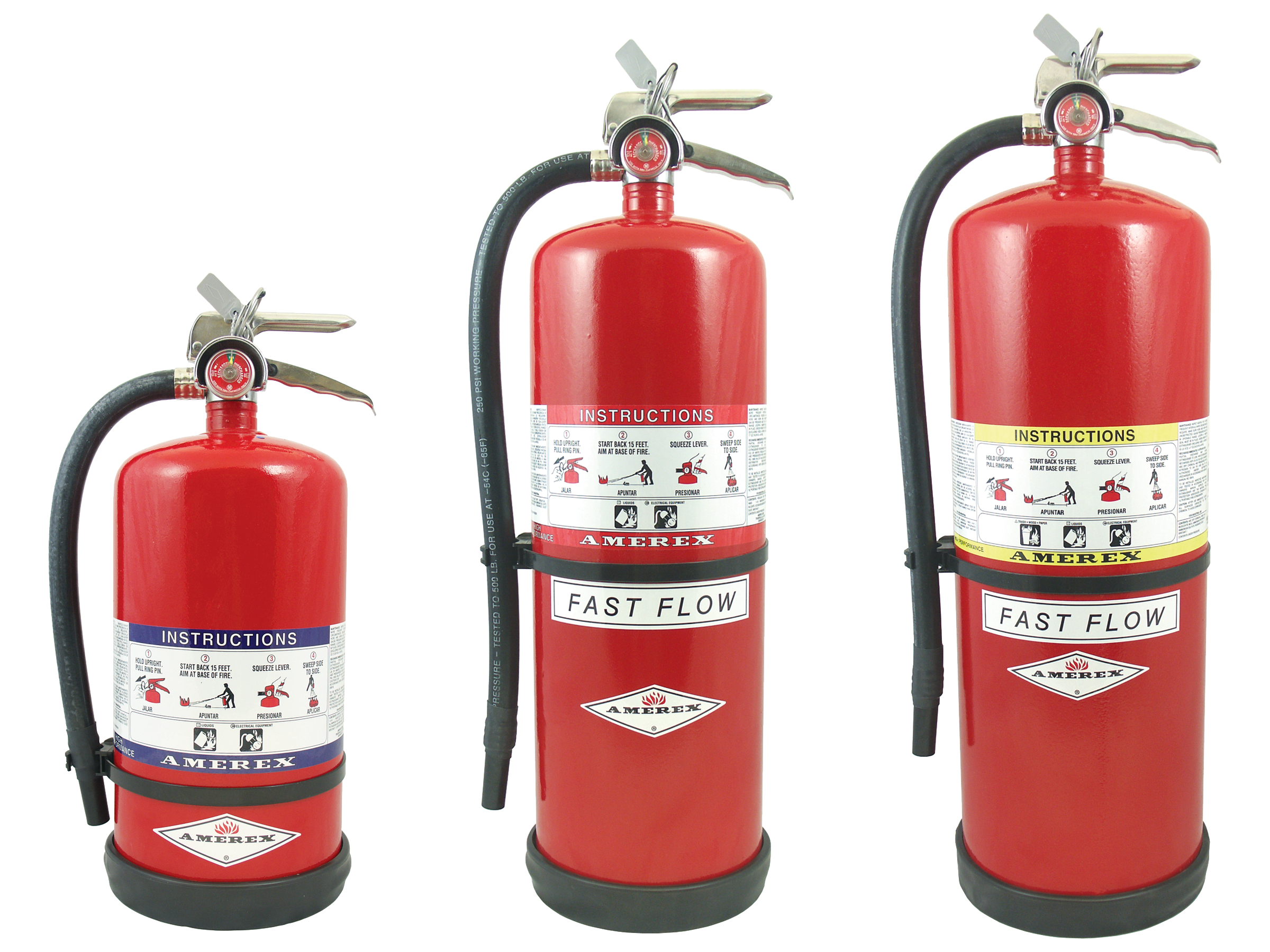 Extinguisher Type(s)
Hand Portable Extinguishers: Amerex manufactures a full line of hand portable and wheeled fire extinguishers, both "compliance" (code required) and "specialty" types.
RUGGED

Twelve-year warranty
Hot dip galvanized drawn steel cylinders
Hgh gloss polyester powder paint (best corrosion protection available)
All-metal valve construction
Gauge guards
Protective rubber foot rings
Superior vertical and horizontal range
High operating pressure (240 PSI)
Temperature range from -65°F to 120°F

CHOICE OF CHEMICAL

ABC multi-purpose, Regular, Purple K

SELECT FAST FLOW FOR:

High flow rate
Fast discharge
Quicker knockdown
More operator protection

SELECT COMPLIANCE FLOW FOR:

Long-range highest UL ratings

USER-FRIENDLY

Wide grip allows clearance for gloved hand
Large loop stainless steel pull pin
Bar coded and bilingual labels

OPTION 

USCG-approved with bracket listed on UL label
Hot dip galvanized USCG brackets available

High Performance extinguishers are the ultimate choice in fire extinguishers for high hazard, frequent use and extreme environment applications. Economical – less initial cost, lower maintenance costs and greater reliability than cartridge operated extinguishers.
Find a Product
Find a Distributor
Moving Industries Forward by Redefining Fire Suppression